Hawera and the wider Taranaki region is blessed with a wide range of attractions, activities and areas of scenic beauty. Egmont National Park is popular with nearly everyone who visits the region, whether looking for a climbing adventure or simply a relaxing stroll amongst native bush. The coastline is renowned for its surf and fishing, with many sandy beaches dotting the entire coastline. Whether you are after a relaxing holiday, a quick weekend break or to get the blood rushing with some adventure activities, they are all within easy reach of the convenient location of the Park Motel in Hawera.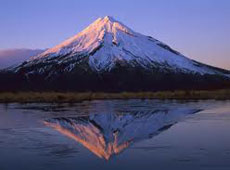 Mt Egmont National Park
Egmont National Park covers 33,534 hectares. Here the volcano Taranaki (or Mt Egmont as it is also known) rules supreme standing tall above the surrounding landscape. Beside it are two volcanoes of an earlier era: Kaitake and Pouakai.
Rising above the clouds the 2518m high peak of Mt Taranaki offers spectacular scenery to those who make the challenging climb. For those wanting a more relaxing experience there are beautiful walks through verdant forest to waterfalls, wetlands and excellent viewpoints. Standing as it does in isolation from other mountains it is one of the best parks from which to get an elevated view of another New Zealand feature – the rural heartland. The National Park is approximately 45km from Hawera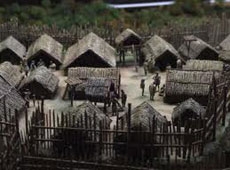 Tawhiti Museum
The Tawhiti Museum is a truly unique enterprise. The creation of artist Nigel Ogle, its attention to detail is simply stunning.
Widely acclaimed as the best private museum in the country, the museum uses life size exhibits and scale models to present our heritage in a series of super realistic and engaging displays.
All these displays are designed and built on the premises in the 'Body Shop' and accompanying studios, which can be viewed as part of a museum visit. Tawhiti Museum is 4km from Hawera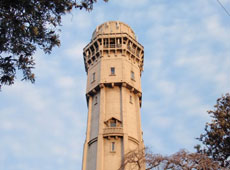 Hawera Water Tower
Climb the 215 steps of the 55 metre tower to get a stunning view of the town and surroundings. Access to the water tower is obtained from the i – SITE Information Centre, which is located right beside the water tower, on High Street.
Completed in 1914, the 54 metre Hawera Water Tower is one of Taranaki's best known landmarks. A staggering 1340 tonnes of hand-mixed concrete was required for its construction. In recent times the tower has undergone extensive restoration, making it safe for visitors to climb the 215 steps for panoramic views of Hawera and farmland. The water tower is in High Street.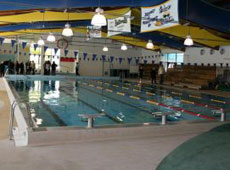 Aquatic Centre
The PowerCo Aquatic Centre (which is just across the road from the motel) has an indoor heated all year complex featuring a 25 metre (6 lane) pool, learners' pool, toddlers' spray and play pool, thermal pool and hydro-slide. Spacious attractive grounds feature a heated 50 metre (7 lane) pool plus learners and toddlers pools.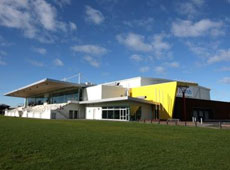 The Hub
Built at a cost of just over $20.7 million, the multi-focused complex brings modern indoor and outdoor facilities together on one site -located on Hicks Park between Waihi Rd and Camberwell Rd in Hawera.
There is plenty of parking and provision for field sports, hard court sports, indoor stadium sports, small bore rifle shooting, a modern health and fitness centre and everybody's everyday Sportz Cafe. Next door is Hawera High School, King Edward Park and PowerCo Aquatic Centre, giving this location an intensive sport, recreation, leisure and events focus. The venue is ideal for tournaments and caters everyday to multiple sports codes, training, and education, social and family events. TSB Hub also has modern state of the art conference facilities to cater for large numbers and concerts. The Hub is 100 metres from the motel.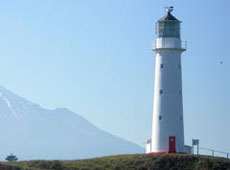 Cape Egmont Lighthouse
The Cape Egmont Lighthouse was first erected in 1865 on Mana Island, near Cook Strait. The Mana Island light was often confused with the Pencarrow light, so it was dismantled and taken to Cape Egmont in 1877.
The light shone at Cape Egmont for the first time in August 1881. For the first 6 months an armed constabulary was stationed on the first floor of the lighthouse because of the Taranaki land wars. Cape Egmont is 69km from Hawera.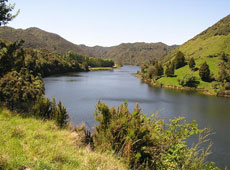 Lake Rotokare Scenic Reserve
Rotokare Scenic Reserve is a stunning 230 hectare forested hill-country catchment, extensive wetlands and 17.8 hectare natural lake. Mature tawa, rewarewa and mahoe dominated forest is home to tui, bellbird, keruru, grey warbler, and North Island robin, plus a variety of other bird species.
Situated just 12 kilometres from the township of Eltham, South Taranaki, Rotokare is a popular recreation spot for boating, walking and simply enjoying the beautiful scenery.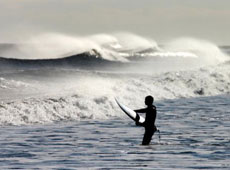 Surf Highway
Surf Highway 45 follows the stunning Taranaki coastline through many of NZ's best surfing spots, including Ohawe Beach, Opunake, Okato and Oakura. Surfing options abound; beginners can take a lesson with a local or ride tandem with an instructor. More experienced surfers are free to explore – maybe hire an off-road vehicle to reach those secluded waves.
Ohawe Beach – right-hander, fast
Mangahume – A-frame, challenging wave in NE wind
The Dumps – best at lower tide
Opunake Beach – right-hander, high-tide, offshore NE wind
Arawhata Road – right break; left and right in middle of bay
Kina Road – popular windsurfing spot
Stent Road – five spots, working on all tides, offshore NE
Graveyards – left-hander, SE wind
Rocky Point – Rocky Rights (NE wind) and Rocky Lefts (SE wind)
Weld Road – good longboard spot
Ahu Ahu Road – gentle left-hander and fast right-hander
Oakura Beach – local club spot, beach break
Back Beach – West-facing, bars change frequently
East End Beach – NW-facing, best at mid-high tide
Fitzroy Beach – local club spot, barrels, right and left-hander
Waiwhakaiho River Mouth & Groyne – left and right off A-frame peak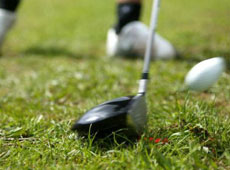 Golf
Silence, scenery, fresh clean air and magnificent courses…..South Taranaki has an abundance of golf courses catering for golfers of all levels. All courses are playable 12 months of the year.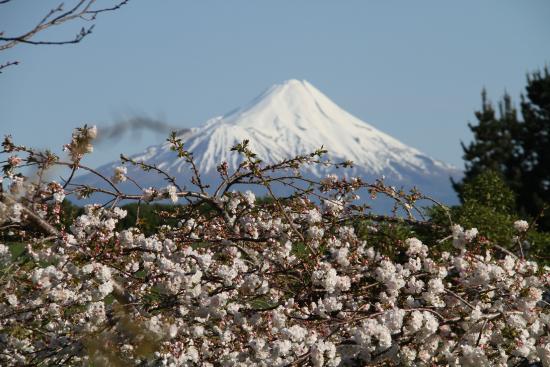 Puketarata Garden
A Garden of National Significance – A large country garden sensitively contoured across a hillside in South Taranaki making the most of views to Mt Taranaki and inland views including the adjacent 400year old Puketarata Pa. Skilled blending of a diverse range of native and exotic plants is a particular focus through the various garden rooms creating a garden which sits well in the landscape.Puketarata Garden, 14 Ngawhini Road, Hawera. Viewing by appointment, Ph 06 278 3081.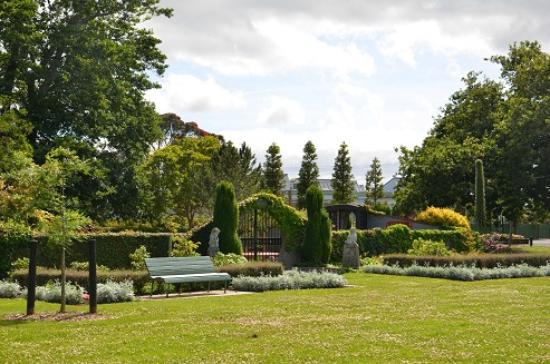 King Edward Park
Entrances on High Street, Waihi Road and the corner of Camberwell and High Streets (Hawera) welcome you into a large spacious park currently under redesign but featuring well established trees, lake, camellia and rose gardens. Childrens' playground and clean public toilets available.King Edward Park … Located directly opposite The Park Motel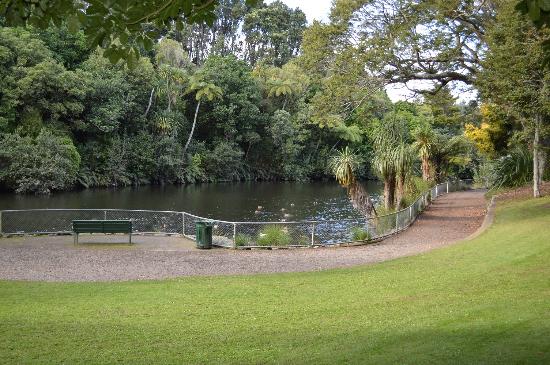 Naumai Park
Naumai Park is a wonderful place to enjoy New Zealand nature. There are several different walks to explore in the park that are dedicated to the founders and a picturesque lake where you can feed the ducks if you wish. Local birdlife abound in the park and the place has a very peaceful and calm atmosphere. There is lots of seating throughout as well as a covered picnic area. Well worth a visit.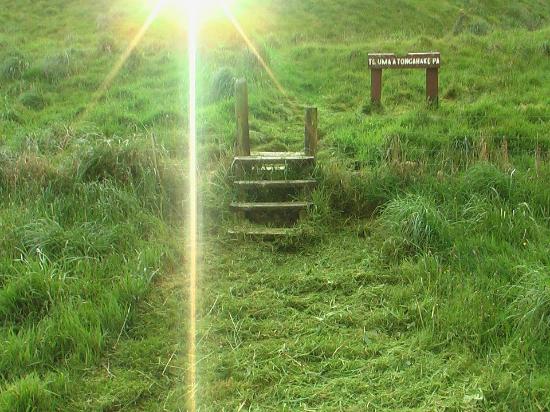 Turuturu Mokai
Turuturu Mokai reserve is situated on Turuturu Road, Hawera. There were three pa grouped together and a population of about 400 people. In the 16th century there was an attack by a neighbouring pa after a tattooing expert had visited Turuturu Mokai, leaving the warriors recovering from their new tattoos. The name Turuturu Mokai indicated the stakes on which the heads of the slain enemy were mounted to warn prospective attackers of their likely fate. Those who were not killed in the attacked were taken as slaves. The pa was left deserted until a tapu lifting ceremony was conducted in 1938.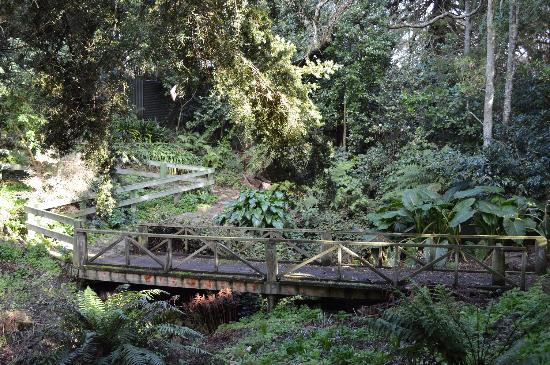 Goodson Dell
Goodson Dell is a small but beautiful preserve. As soon as you walk down the pathway from the street you feel as if you are in another little world. Seating is provided from which you can view the beautiful natural surroundings, including native trees and a stream. Goodson Dell is on the corner of High and Cameron streets, Hawera.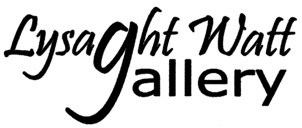 Lysaght Watt Gallery
A small community art & craft gallery with interesting displays – done by young people for the South Taranaki Stitchcraft Guild Biennial Exhibition. Lysaght Watt Gallery is in Union St, Hawera.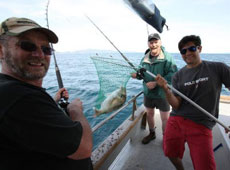 Fishing
South Taranaki has some of the best coastal fishing in the country; whether you are after fresh water trout swimming through the fresh mountain stream of Mt Taranaki or a large ocean fish, we have got it all.
South Taranaki Fishing Charters
Experience the excitement and thrill of bottom fishing off the South Taranaki Coast. Launching from Patea River with an exceptional Skipper. All bait and tackle supplies, Max 6 people. Ph 06278 9126 or 0272899929
Hy-jinks Charters
Experienced skipper with more than 25 years experience. Bait, rod and tackle supplied. All modern nautical equipment. All trips subject to weather and bar conditions. Specialists in bottom fishing. Ph 06 764 8856 or 0274744501 HYJINKS@xtra.co.nz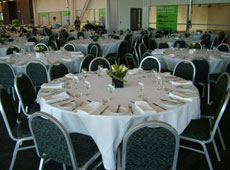 Dining and Entertainment
If you enjoy an evening out South Taranaki has a modern Cinema complex, live performance venues and a wide array of cafes and restaurants covering the spectrum of national and international cuisine which offer something to tempt everyone's tastebuds. For further information, visit www.southtaranaki.com